Wave Trade is a Sales Force Automation application,
CRM and digital catalog, exclusively for tablet devices.
WAVE TRADE WEBSITE
Totally integrated with ERP software. Multi plataform, Android and iOS sistem.
Integrated with Googlemaps and WaveMaps. Add GPS location of Customers.

AUTOMATIZE  YOUR SALES TEAM 
Wave Trade allows to have your ERP data, always be in synch with your tablet device.
Place an orders, issued payment receipts, review costumers information or consult pendent orders. Consult your digital catalog
and complete sales information. All these are some powered funcions about Wave Trade.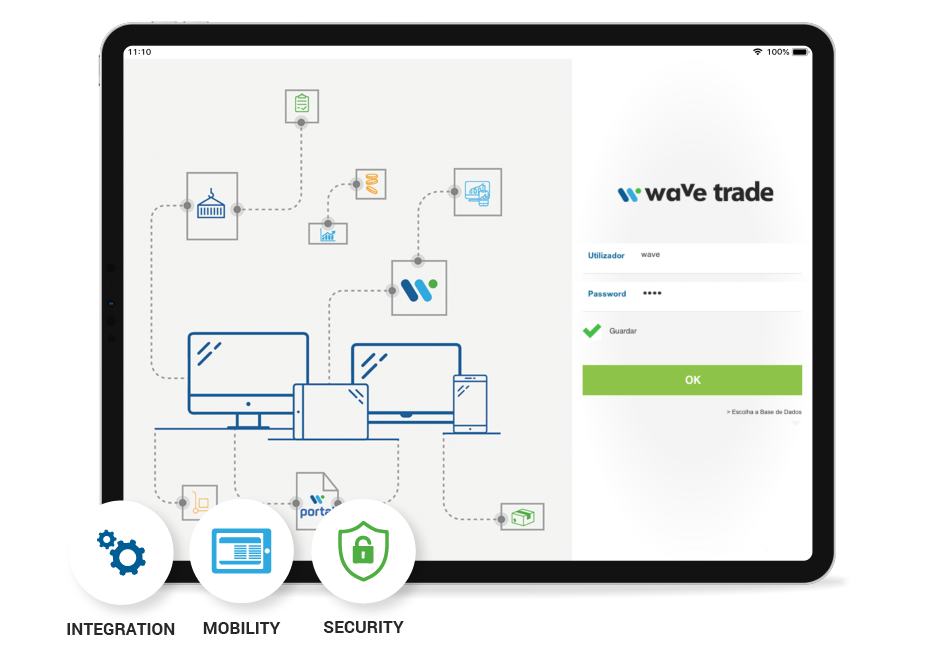 WAVE TRADE FEATURES
---
Documents
Orders, commercial proposal, sold products and sales history. Price policy of ERP softwares.
 Dashboard
Sales and receipts. Design a exclusive sales performance analyisis.
Open Account
Consult predated checks and extract of open account. Credit validation, issues receipts and regist payment methods.
Digital Catalog
With a digital catalog on wave trade app allows to review all your ERP products, and this way to consult images doing slide show, zoom, open pdf files and add products intro your orders.
 Sold Products
All lines detail of invoice documents becomes available at the tablet device to consult specific product group to make the sales analysis about one year vs last year.
Outstanding Orders
The orders created at tablet return became available again on Wave Trade app with full information to use.
 CRM
With module CRM, have a possibility to create new contacts…
This information always be in syn with CRM of your ERP software.
Information Analysis
Regist the objectives by  salesman about any month or year. Top sales of your products.
Analysis  products sold about all months.
VIEW MORE WAVE TRADE FEATURES
The Wave Solutions company present a new Wave Trade app teaser.
Contact us
Phone: +351 253 824 293
Email: contacto@wavesolutions.pt 
Our Products